Greetings
We make strategic proposals ranging from obtaining/managing IP rights to resolving their disputes.
We operate our IP services based on three major pillars: qualified technology skills, high leveled language skills and tough negotiation skills, which have been acquired and developed through many years of domestic and international activities and experiences, as well as staff with diverse backgrounds. We assist you with all IP matters ranging from obtaining/managing IP rights to resolving their disputes meticulously, at the same time as strategically, provide them all in a one-stop manner. We will continue to be your problem-solving partner for every single IP matter.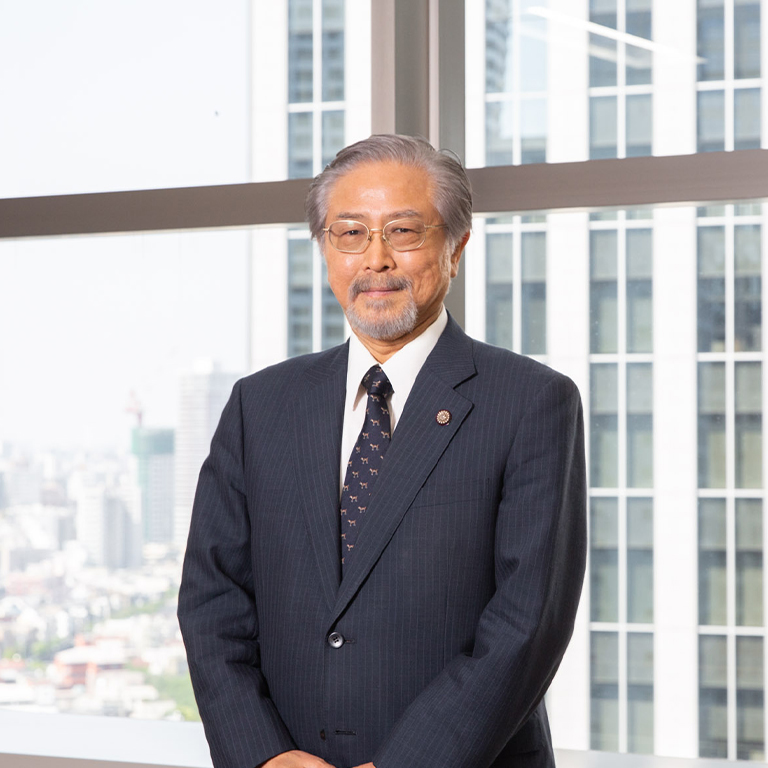 President Patent Attorney
Kiyoshi Kuzuwa
Firm Profile
Kuzuwa & Partners, P.C. was founded in 1995 as Kuzuwa & Partners, taking over the predecessor Takao Minami Patent Office.
Since then, we have learned a lot and grown significantly not only through works assigned by domestic companies/research institutions, as well as collaborative work with IP law firms around the world including Western and Asian countries, but also through work directly assigned by many Western companies/research institutions.
In April 2023, we were reborn as a more stable and sustainable professional corporation.
In alliance with "Kuzuwa Law Office", which has been co-established at this opportunity, we are propelling a wider range of advanced and strategic IP services.
Our firm will provide services with higher customer satisfaction in an environment reasonably suited also to teleworks in the Nishi-Shinjuku Mitsui Building, a 27-story blue-green glass building in a corner of the central Tokyo office area, Nishi-Shinjuku.
Office Information
Name
Kuzuwa & Partners, P.C.
Location
Nishi-Shinjuku Mitsui Bldg. 17F, 6-24-1 Nishi-Shinjuku,
Shinjuku-ku, Tokyo 160-0023, Japan
Telephone Number
+81-3-5321-6761 (Reception: weekdays 9:20~17:40)
FAX
+81-3-5321-6760